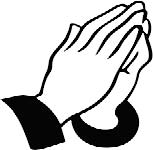 April 2020
Good and Welfare
Hi, hope everybody is doing well. I'm so glad, that none of the Columbiette's sisters and their loved ones are sick or affected from the Pandemic Corona Virus. It will take awhile for the Corona Virus to be over. Lets have an extra care. Please stay home as much as possible, avoid socializing and going to the big crowd. Always wash your hands using soap or sanitizer, or alcohol.  When you go out, wear mask and gloves. Stay healthy everybody.
Get well soon to Columbiette's Sisters Sally Ferranti, Eppi Lark, MaryAnn Mattesich, and Mary Ann Rossi. Ladies hang in there. Praying for your 100 percent fast recovery. If you know any Columbiettes Sisters or their family that are not feeling well or sick, please let me know.
Due to Corona Virus Pandemic, some of our events, fundraisers maybe cancelled.  Victorian Tea Party, Birthright  Baby Shower, April 19 Sunday will be cancelled. The Play Grease, we don't know yet. We will see what happen when the date get closer. I let you know all the new dates for all the events when everything confirmed. For all the people who bought the tickets for the Play and Victoria Tea Party, I will get back to you Ladies, as soon as I can. Thank you for understanding.
Lets pray together that all our Columbiettes Sisters and their family, friends and also to all the people in the whole world that may be free from Corona Virus. For the people who are sick and suffering from Pandemic Corona Virus, lets pray for their quick healing.
Looking forward to see you all. God bless us all.
Vice President
Emily B Harris