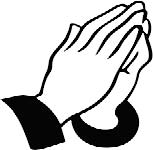 Sick and Welfare
May   2021
Hi to everybody, hope that all is well. I'm glad to hear that most of our Columbiettes members are fully vaccinated. Hopefully things will back to normal soon.
Please include these Columbiettes sisters in our prayers, that they feel better soon. Maryann Rossi, we hope each new day brings you closer to a full and speedy recovery. Joan Clair feel better soon. Sally Ferrante  hope you feel brighter soon. Curine Young, wishing you better and better. Linda Perniciario will have her surgery. Here praying everything goes just as it should and you come out feeling great. We're all thinking about you Ladies and wishing you all a speedy recovery.
If you know any member and their family that need card to be send and prayers, please contact me at 631-285-3249 or send a message to my facebook messenger.
Mother's Day is all about celebrating the woman who raised you and shaped you as a person. To all the mothers out there, Happy Mother's Day.
God bless us all
Vice President
Emily  B. Harris