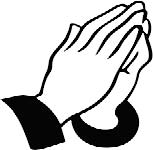 August   2020
Good and Welfare
Hi there, sister Columbiette and their family. Hope everybody are doing well, slowly but surely things will be back to normal.
Patricia Mc Quaid underwent surgery July 23, 2020 at Story Brook hospital, her daughter informed me that her operation was successful and she is doing great .She is home and coping from her surgery. Get well soon Pat..
Curine Young is doing great after her surgery last month. Mary Ann Rossi is seeing, her doctor regularly, as well as Carrol Ellis. Please include these ladies in our daily prayer, for their speedy recovery.
If you know any Columbiette's member who needs our prayers and sympathy card to be sending, please let me know.
God Bless us all
Vice President
Emily B. Harris