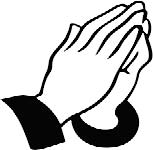 October 2019
Good and Welfare
Hi everybody. Fall is just around the corner. The weather is unpredictable; make sure that we dress properly.
Linda Savage under went knee surgery August 22, 2019 and she is back home. She is getting better. Thank you all for the thoughts and prayers.
Mary Ann Rossi, Joan Clair and Mary Ann Mattessich are still in the process of healing. We were all very happy to see Mary Ann Mattessich at our meeting. Welcome back.
Marjorie Cecere moved to Assistance Living Village Walk in East Main Street, Patchogue.
Joyce McGay has dementia. Last Saturday she fell during the International Buffet at Saint Joseph Carew Hall. Lets say a prayer for her and wish her a speedy recovery.
Our prayers and thoughts are with Barbara Cutrone and her entire family. Barbara's husband Angelo Cutrone, a member of St Regis knights, passed away September 15, 2019.
Remember to include in your prayers, our dear Columbiette Sisters who are sick and recovering from their illness.  
If you know any Columbiettes who are sick or have an accident or their loved ones passed away, please let me know.
IMPORTANT REMINDERS
October 9, 2019 at 7:30 pm, Columbiette's Meeting.
October 13, 2019 at 9:00am, Columbiette's Yard/Craft/Bake sale
October 20, 2019 at 9:00am, Memorial mass at St Joseph
Up Coming Event: St Regis Columbiettes Family Fun Bowling. November 3, 2019 at 1:00 pm
For tickets and more information, Please contact me at 631-285-3249 
Family that pray together stay together
Regards
Emily B. Harris
Vice President