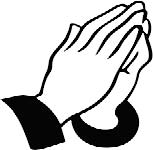 February 2021
Good and Welfare
Hi everybody and their family. I'm hoping that everyone is doing well. Wishing and praying that we all had a good start to the year.
Lots of our members and their loved ones got sick. Joan Clair, Linda Savage, and Sally Ferranti, warmest wishes for speedy recovery ladies. Linda surgery on January 4, 2021 was cancelled because the hospital was full. She will inform me her surgery when its re-schedule
If you know of any member and their family in need of a card and prayers please let me know. Please contact me at 631-285-3249 my house phone or you can text me on my cell phone 934-777-0165, or leave a message to my facebook.
I miss seeing you all. Hope to see you all soon. Lets all pray that Coronavirus will end soon. Stay healthy and safe everyone.
Vice President
Emily B. Harris