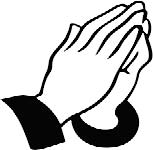 Good and Welfare
Winter has finally arrived!
Our prayers continue for our sister Columbiettes who have been ill over the past year and especially for
Past President Cathy West and MaryAnn Rossi who is recovering from recent surgery. We are happy to
report that PGK Bob Powers husband of Columbiette Terry Powers is recovering nicely from his recent
fall and Bob Koepper, husband of Columbiette Treasurer Joanne Koepper is also on the mend from his
recent surgery. Best wishes and prayers for their continued recovery.
Our next Memorial Mass will be held on February 17th at 9 AM. Your attendance would be greatly
appreciated.
If you know of any Columbiette who is in need of a card or visit or if you have any good news to share,
please contact me, Vivian McCourt, Columbiette Vice President at 631 588-2453 or email me at izmira1@aol.com. Leave a message and I will get back to you, stay happy and healthy.
Wishing all the members of our St Regis family to stay warm and cozy during these cold, winter months.
Vivian McCourt
Columbiette VP