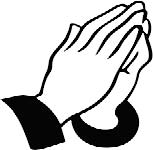 July 2019
Good and Welfare
First of all I want to congratulate Columbiette's new President Vivian McCourt and the newly elected officers .The new Grand Knight John R Harris and his officers. Past President Carmella Safina, job well done. Past Grand Knight Peter Freni for all your support and dedication to our council.
Our prayers and get well wishes continue for our sister Columbiettes and brother Knights who have been ill or are in recovery, MaryAnn Rossi, Sherry Banz, and MaryAnn Mattessich. Linda Savage will undergo knee surgery July 25, 2019. Let's pray for her successful operation and fast recovery.
Best wishes and prayers for their continued recovery.
Our sincerest condolences and prayers to Maureen Clahane, Eileen Miranda and family on the passing of their mother .Our sincerest sympathy on your loss.
If you know of any Columbiette who is in need of a card or visit or if you have any good news to share, please contact me, Emily B. Harris ,Columbiette Vice President at 631-285 -3249 or email me at bratpi45@yahoo.com. Leave a message and I will get back to you as soon as I can.
Reminder: July 14 Sunday, 9:00 am at Saint Josephs Church. We have our memorial mass to our departed sister Columbiettes and brother Knights.
May God bless our Family.                                                                                                                      
Emily B. Harris
Columbiette Vice President