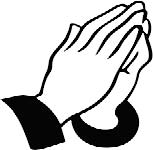 Good and Welfare
Winter is here!
Our prayers and sincerest condolences are sent to the families of Past President Susan Bonavoglia on the passing of her mother, Colombiette Eleanor Kellit and Ramona Kelly on the passing of her daughter Emma Rivera.
Our prayers continue for Columbiettes Joyce Purcell, Past President Eppie Larke, Past President Cathy West, MaryAnn Rossi, Past President Rosemary McMenamin, Ramona Kelly, Terry Powers and Anna (Nancy) Schramm who have been ill, injured or are recovering from medical procedures over the past month.  Prayers go out to all our sister Columbiettes and brother Knights who have been ill, have lost a loved one and those who are in nursing facilities especially over the holiday season.
The next  Memorial Mass will take place at St Joseph's  on Sunday, December 16 at 9:00 AM, your attendance would be appreciated.
If you know of any Columbiette who is in need of a card or visit or if you have any good news to share, please contact me, Vivian McCourt, Columbiette Vice President at 631 588-2453 or email me at izmira1@ aol.com.  Leave a message and I will get back to you, stay happy and healthy.
Wishing all the members of our St Regis family a very Merry, Blessed Christmas and a Happy, Healthy 2019.
See you at the Christmas festivities.
Vivian McCourt