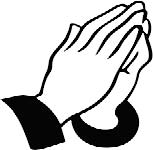 February 2020
Good and  Welfare
Get well soon  to  Sherry Banz, Linda Perniciario.  We missed you  ladies and looking forward to see you all  soon.
If you know Columbiettes Sisters and their loved one, who need prayers, get well soon card or sympathy card, please inform me. If I'm not home please leave a message and I will get back to you as soon as I can.
Beloved, let us love one another. For love is God, and  every one that loveth is born of God, and knoweth  God.
Happy Valentine  to all.
Emily B. Harris
Vice President
IMPORTANT REMINDERS
October 9, 2019 at 7:30 pm, Columbiette's Meeting.
October 13, 2019 at 9:00am, Columbiette's Yard/Craft/Bake sale
October 20, 2019 at 9:00am, Memorial mass at St Joseph
Up Coming Event: St Regis Columbiettes Family Fun Bowling. November 3, 2019 at 1:00 pm
For tickets and more information, Please contact me at 631-285-3249 
Family that pray together stay together
Regards
Emily B. Harris
Vice President